ist in der Primaria für den Bereich Englisch zuständig.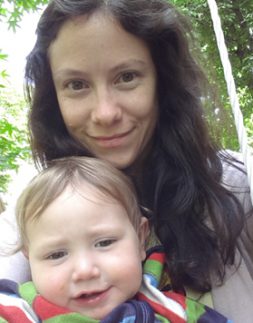 I was born in California and grew up in Wisconsin. There I studied nursing at the University of Wisconsin and massage therapy at the Lakeside School of Massage. I have worked as a massage therapist since 2006 and love being able to help people relax and create healthy lives for themselves.
I moved to Austria in 2008 after having met my husband Ruthard. We have two boys together; Samson and Miles, who we are bringing up in the alternative school system. I also have a teenage daughter, Kayla, who attends high school in Wisconsin.
We are living in Burgstall and love the surrounding area, nature, people, and strong sense of community that this part of Lower Austria has. In my spare time, I enjoy spending time outdoors, crafting and creating of all sorts, making my own cosmetics, reading, cooking, and attending community events. I am very excited to be part of the Neue Schule and being able to help the children learn English.